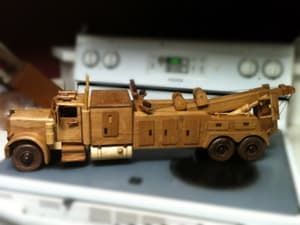 We've been into BIG machines for a long long time!
Our drivers have been certified through the TRAW training and certification classes for light, medium, and heavy duty towing and recovery. In addition, we are ASE Certified with addition training and experience in general automotive repair, propane systems, air conditioning service and repair, brakes, and small engine repair. We hold regular safety meeting and continuous formal training to maintain a high quality of service and knowledge. Our equipment and technology are maintained to ensure safety and up to date technology to keep with today's vehicles and standards.
We specialize in farm equipment, anywhere from your hired man's truck or ATV to your tractors and trucks in the field. We have full services available for all trucks, tractors, trailers, and domestic cars whether on the road, out in the field, or to be scheduled in our shop. In addition, we service 18-wheelers with Cummins, Caterpillar, or Detroit engines whether a minor engine repair or a complete engine or transmission over haul.
Our regular office and repair shop hours are from 8:00 AM to 5:00 PM, Monday thru Friday with 24 hour emergency service available. Call us today to schedule your needs at (509) 765-1315 during regular business hours or for after hours emergency services.